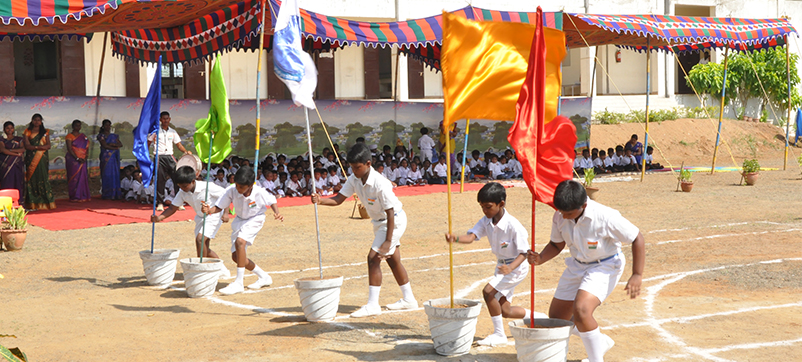 Tiaano Vidyashrm aspires to develop socially conscious individuals of tomorrow who will provide intelligent, pragmatic and ethical leadership in all walks of life.
Tiaano Vidyashrm, an oasis of knowledge, established in June 2013, is an English Medium School with CBSE curriculum run by Tiaano Foundation, Chennai. This Co-educational Day School is located in a pristine pollution free zone amidst the lush green environment, away from the maddening crowd. Tiaano Vidyashrm, an oasis of knowledge, has been spreading its intellectual fragrance in the society. The school has a grand present and bright future. Today an excellent team of devoted and dedicated teachers are engaged to quench the thirst of knowledge of the pupils under the kind and able guidance and direction of the Management.
The school has a sprawling campus, aesthetically designed building, keeping in mind the safety of students, well equipped labs, art room and music room, an extensive library and a vast playground.
Tiaano Vidyashrm endeavours to impart necessary knowledge, inculcate character, shape attitude and mould the personality of the young blossoming minds. Special emphasis is laid on co-curricular, sports activities and character building.
The school facilitates the taught with smart board facility, Edu sport programs, bus facility with GPS installed. Special teachers to teach art and craft, clay modeling, dance, music etc… are appointed. The school provides nutritious lunch and snacks, medical facility and counselor guidance to the students.
Students enjoy the time spent in this haven of learning.